29 September 2018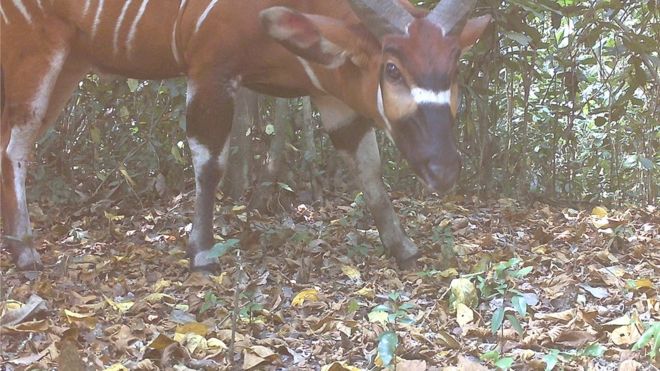 Image copyright CHESTER ZOO
The world's largest forest antelope has been caught on camera in Uganda for the first time.
The elusive striped antelope, known as the lowland bongo, was snapped in dense forest near the border with the Democratic Republic of Congo.
Scientists say there could be more new discoveries in the remote, unexplored, lowland rainforest.
The forest-dwelling antelope is classed as Near Threatened on the
extinction list
, due to habitat loss and hunting.
Populations in central and western Africa have declined to about 30,000 individuals.