By Sarah B. Puschmann, Staff Writer | August 29, 2017 05:53pm ET
As floodwaters rise in Houston and its surrounding area, fire ants are staging their own type of evacuation, by floating to safety on rafts made out of their own bodies.
On Sunday (Aug. 27), CBS News correspondent Omar Villafranca tweeted a photo of a huge raft of fire ants seen in Houston — yet another danger inhabitants of southeastern Texas have had to contend with since
Tropical Storm Harvey
made landfall as a hurricane on Friday night (Aug. 25).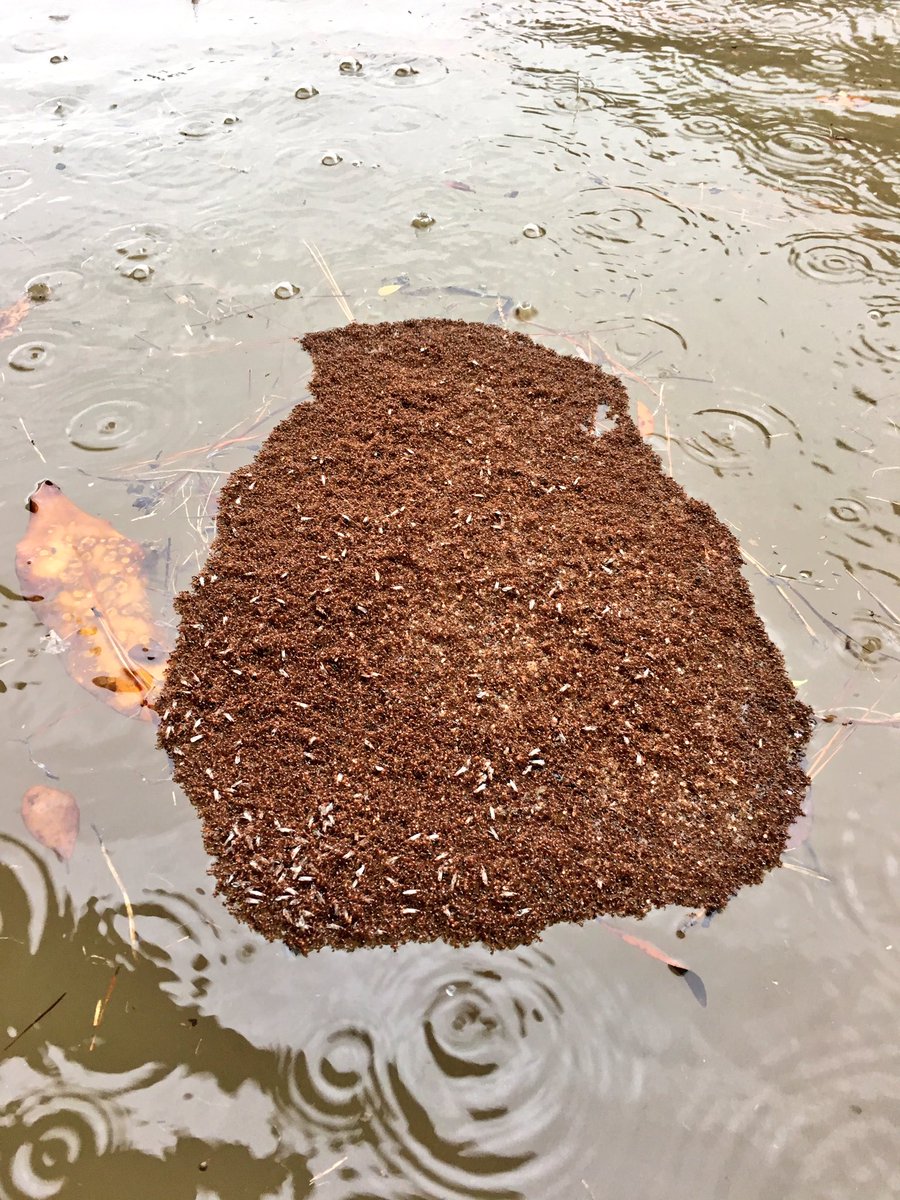 In the United States, fire ants (Solenopsis invicta) primarily inhabit the Southeast. When faced with a flood, they emerge from the soil, and
form a floating raft
by linking their bodies together. Rafts made up of as many as 8,000 ants have been observed, according to a 2011 study performed by researchers at the Georgia Institute of Technology in Atlanta. The ants' ability to trap air pockets makes them buoyant and, for the submerged ants at the bottom of the raft, provides a source of oxygen, according to the study.