23 March 2018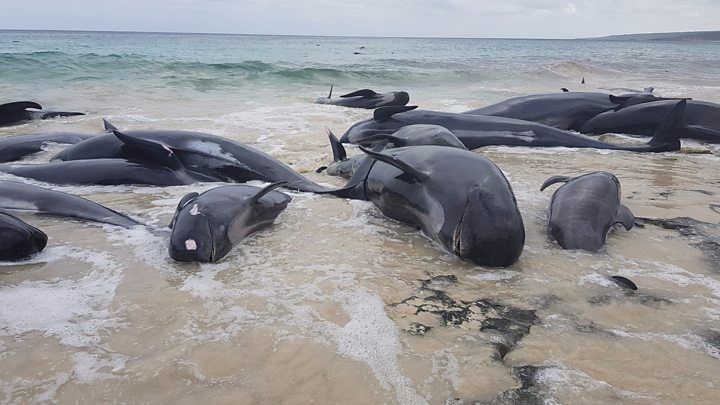 Over 100 whales die in mass stranding in Australia
Only six whales have survived a mass stranding of pilot whales on the coast of Western Australia.
Their discovery by a local fisherman on Friday prompted a major rescue effort to return them to deeper waters.
However, by nightfall, more than 140 of the whales had died, with deteriorating weather conditions and the threat of frenzied sharks impeding efforts.
More than 100 volunteers, wildlife personnel and others came to the aid of the beached pilot whales, a species known to strand en masse.