A pig which lives in a London pub has been banned from the bar and given an alcohol ban after it started stealing pints and butting drinkers.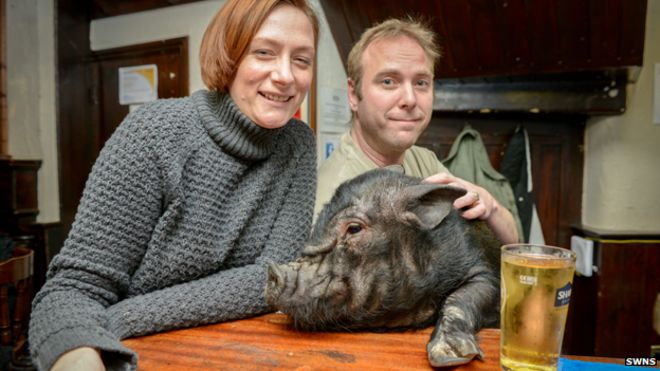 The micro-pig, called Frances Bacon, lives at the Conquering Hero in West Norwood but started "minesweeping".
Customers also started letting her drink beer and cider.
Landlords Ian and Vicky Taylor-Ross said they only realised the Vietnamese Pot-Belly was drinking alcohol when she started butting into customer's legs.
Regulars have now been warned not to give her any beer and her owners are making sure she doesn't drink from glasses left by drinkers.