A mountain lion killed in the US state of Idaho had a set of fully formed teeth growing out of its forehead, wildlife officials say.
The lion was legally shot dead by a hunter on 30 December.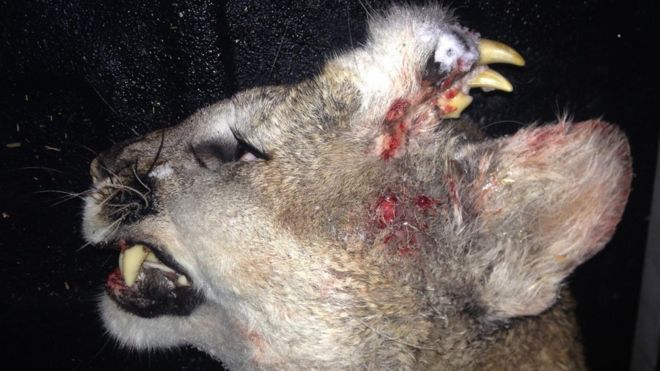 Biologists in the region have never seen anything like this particular deformity before, it says.
The lion was hunted after it attacked a dog near the town of Weston, Idaho. The dog survived, but a hunter set off in pursuit and killed the big cat a few hours later.
A conservation officer checked the lion's body, as required by law, and found the set of teeth, as well as what appeared to be a set of whiskers on the left side of the animal's forehead.