by Jamie Roberton, ITV News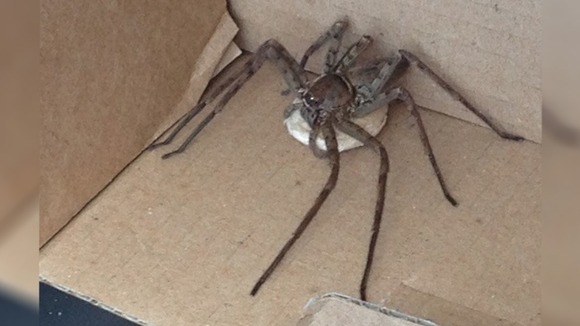 A London eco-worker received a shock when a huge spider crawled out of her backpack and into her office when she returned from a trip to Cameroon.
The Huntsman spider, which is between 2.2 and 2.8 centimetres wide, caused a commotion in the Rainforest Foundation's offices in Kentish Town when it crawled out of Nora Serrat's sleeping mat in her backpack on Thursday.
The spider, which the charity named "Hermione", was clutching her egg sac which can contain up to 400 babies.