Quino checkerspot, native to Mexico and California, shifts to higher altitude and chooses new species of plant for laying eggs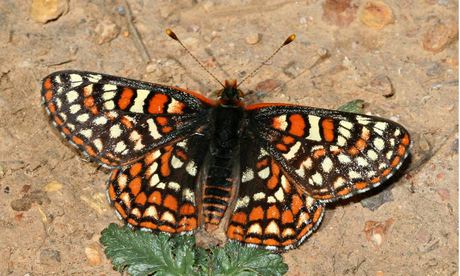 A butterfly species whose population collapsed because of
climate change
and habitat loss has defied predictions of extinction to rapidly move to cooler climes and change its food plant.
The quino checkerspot (Euphydryas editha quino), found in Mexico and California, has shifted to higher altitudes and surprisingly chosen a completely different species of plant on which to lay its eggs, according to research presented at the Butterfly Conservation's seventh international symposium in Southampton.
Its rapid adaption offers hope that other insects and species may be able to adapt unexpectedly quickly to climate change.