Posted: 03/29/2014 4:32 am EDT Updated: 03/29/2014 4:59 am EDT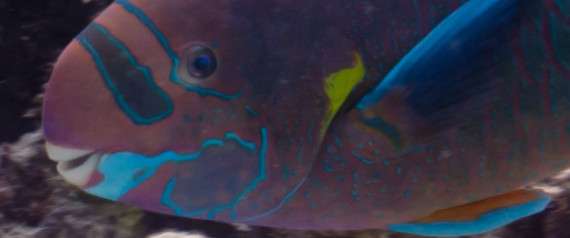 Where does it all come from? In Hawaii, where beaches are constantly ranked thebest in the world, a significant portion of that pristine, white, beautiful sand is actually poop.
Parrotfishes, or uhu in Hawaiian, are key players in regulating algae and reef life. Their parrot-like beaks and fused-together teeth are used for scraping and biting dead coral, while additional teeth in their throats help to break it all down into sand. Snorkelers can actually hear them chomping or see the bite marks they leave on rocks.