A pair of fishermen have found a dead wallaby in the River Exe in Devon.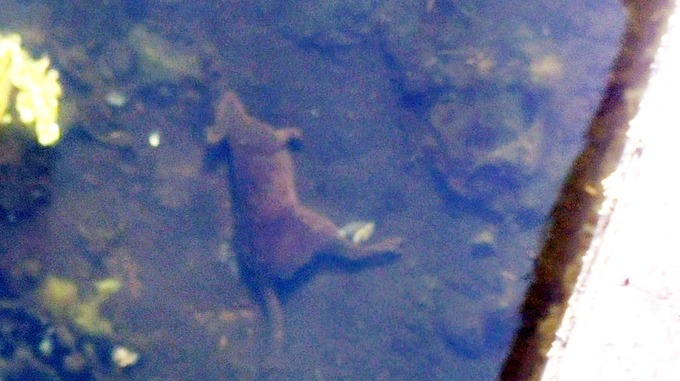 Credit: SWNS
Matt Welham and Richard Williams caught the animal while trying to catch pike.
The animal is believed to have been in the water for several days. It's thought to have escaped from a nearby farm.
Matt said: "As it was pike we were bottom fishing and I got a what seemed like a bite. I hauled it in and it looked at first as if there was a dead cat on the line. When it got closer and out of the water it looked like a kangaroo. I guessed it was stuffed but when we saw it close up we realised it was real and a wallaby. It must have weighed about 25lb and we reckoned it had been in the water for about two days tops."
The pair, who are both from Exeter, were fishing close to the Mill on the Exe pub in the city at the time.
Wallabies, which are known as reasonable swimmers, are usually found in Australia or New Guinea.