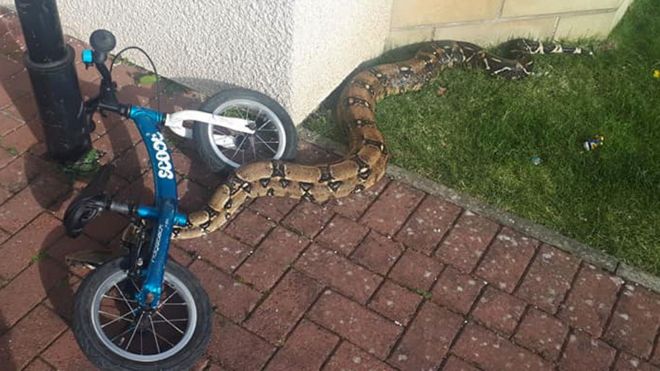 Image copyrightBRUCE BAKER
A father has spoken of his shock after his children found a seven-foot boa constrictor in their garden.
Bruce Baker thought the youngsters were playing a prank when they told him to come and see the 2.1m-long snake.
He and a neighbour had to coax the boa constrictor into a plastic box until the Scottish SPCA arrived at his home in the Scottish Borders.
Efforts are continuing to try and trace the owner of the stray snake, which was captured in Innerleithen on Sunday.
The boa constrictor, which is thought to be an escaped pet, has been taken to the Scottish SPCA rehoming centre in Edinburgh.