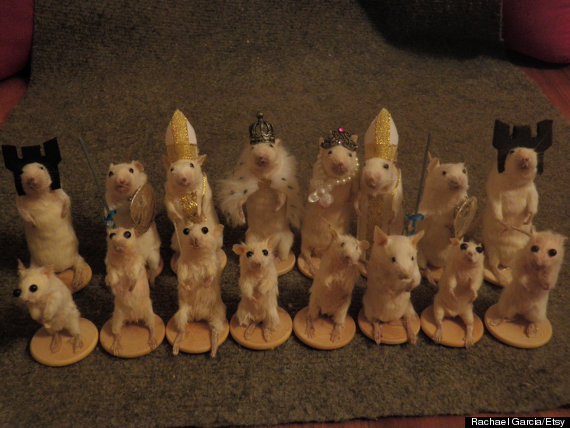 Now you can play out the battle for
Redwall
right in front of you -- with stuffed mice!
Rachael Garcia, 31, spoke to HuffPost Weird about her full set of real (dead) mice, adorned in armor and royal garb.
"I started to build a chess set once in high school out of clay, and told myself I was never going to learn how to play chess until I built a whole set," Garcia said.