Northern quoll and tree-rat found during the 18-day study of Lacrosse Island and Buckle Head in Western Australia
A search of two remote islands in the Kimberley has revealed previously unknown populations of threatened native species, including the northern quoll and a tree-rat.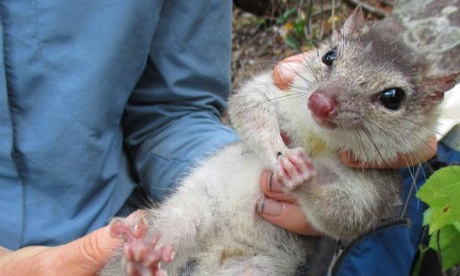 Photograph: Parks and wildlife
An 18-day survey of Lacrosse Island and Buckle Head, as well as a mainland site adjacent to these islands, found a wide range of species.
Using traps and camera sites for the first time in the area, the Western Australian department of parks and wildlife and Balanggarra Rangers found a healthy population of northern quolls, a marsupial which has suffered badly from invasive species such as feral cats and cane toads.
The survey team also found the common rock rat on both islands and a water rat on Lacrosse Island. All three sites were populated by the giant slender blue-tongue skink, which is only found in the northern part of the Kimberley.