Activists claim victory as renewed government bid to fight bovine TB sparks anger with critics blasting it as cruel and ineffective
Protesters against the badger cull have claimed an early victory after activists convinced police to free a trapped animal as the second phase of the hugely controversial operation got under way.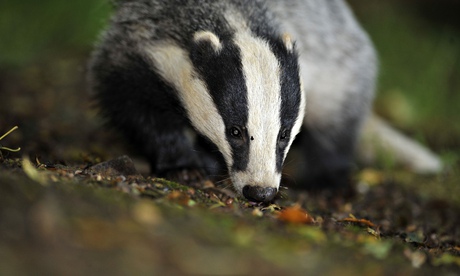 The government confirmed on Tuesday that the second year of the cull had begun, sparking outrage from animal rights activists, campaigners and opposition politicians who claim it is cruel and ineffective.
Hundreds of volunteers are expected to be out in Gloucestershire and Somerset over the coming weeks, trying to disrupt the cull and looking out for injured badgers. The Stop the Cull group – which champions direct action – is expecting up to 50% more volunteers taking part in its campaign. This time some activists will use thermal imaging devices they say will allow them to spot cullers from up to 1km (0.6 miles) away. They are also planning to step up filming and photographing cull workers and publishing the images.