Suspected organised crime boss Feisal Ali Mohammed is arrested following publication of Interpol most-wanted list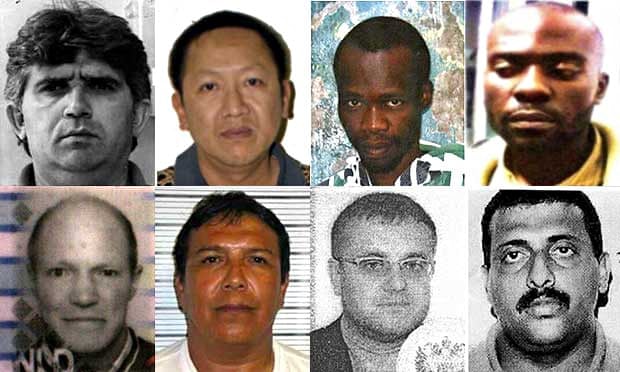 Feisal Mohamed Ali, bottom-right, has been arrested in Tanzania following an Interpol most-wanted list. Photograph: Interpol
Tuesday 23 December 2014 12.19 GMT
A suspected organised crime boss alleged to be a leading figure in the illegal ivory trade has been arrested by Interpol agents in
Tanzania
, officials said on Tuesday.
"Feisal Ali Mohammed was arrested by Interpol officers in Dar es Salaam. He was then booked in Musimbasi police station at 10:42pm last night," Kenya's director of public prosecutions said in a statement.
It said he is facing charges in Kenya's port city of Mombasa for "dealing and possession of elephant tusks" weighing more than two tonnes and equivalent to at least 114 poached elephants, which were found during a raid in June.