Adam Weymouth picks up the trail of the wolf folklore suggests was the last to roam wildly in Great Britain before being shot in the Scottish Highlands in 1680
Not far from the village of Killiecrankie in the Scottish Highlands, there is a densely wooded gorge through which the River Garry rushes. According to folklore, it is here (or somewhere very like it) that
Sir Ewen Cameron of Lochiel
shot the last wild-living wolf in Great Britain in 1680.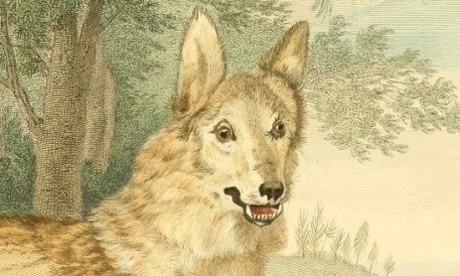 In May I walked across the Highlands to find out how local people feel about the idea of bringing the wolf back, a prospect that is gaining momentum and one that the UK government is obliged to consider underan EU Directive of 1992. For some this is a necessary reevaluation of a once-persecuted animal; for others it's yet another scheme concocted by city folk who don't understand the countryside.
I had read about Cameron's wolf in James Edmund Harting's 1880 classic British Animals Extinct Within Historic Times (With Some Account of British Wild White Cattle). There, in a footnote to the text, he notes that "a noble animal in a large glass case" had come up for sale in 1818, a specimen that claimed to be "the last Wolf killed in Scotland by Sir E. Cameron." Could this really be true, I wondered?
I decided to start in 1818 and work backwards to 1680. According to Harting, the wolf had been listed as "Lot 832" in the sale catalogue of the "London Museum" or the London Museum and Institute of Natural Historyas it was properly known. This had been the brainchild of Edward Donovan, an amateur zoologist, author, artist and budding entrepreneur who had opened its doors on Catherine Street just off the Strand in 1807. But the project had cost him the colossal sum of £15,000 and within a decade he was broke. Unable to find a benefactor, Donovan had little option but to auction off his entire collection, including the wolf.