Badger cull will be moved to summer when cubs are numerous and easily shot, after autumn culls missed minumum kill targets
Wednesday 10 December 2014 13.43 GMT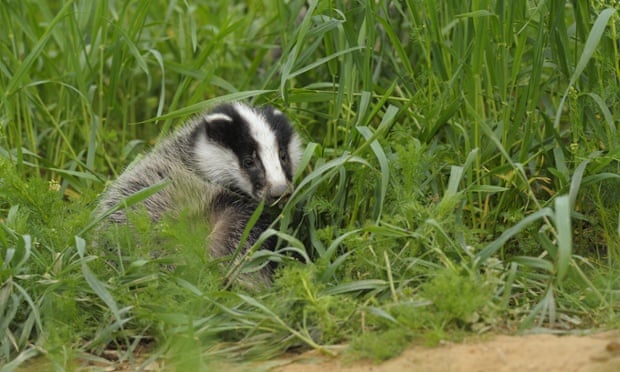 Badger cubs will be shot under plans to shift the
controversial cull
to early summer in 2015, the Guardian has learned.
The badger culls, aimed at curbing tuberculosis in cattle, have so far taken place in the autumn and have repeatedly missed their minimum kill targets. Cubs are easier to catch and shoot and are more numerous in early summer, making it more likely an earlier cull will hit its target.
But scientists have warned killing cubs rather than adults has less effect on cutting TB, while animal campaigners condemned the plan as "appallingly crude and desperate".
The National Farmers Union (NFU), which speaks for the culling companies, said government licences permit culling to begin any time from June. The Department of Environment Food and Rural Affairs (Defra) said the timing of the culls was a decision for the culling companies.
Badger cubs are born underground in February and first emerge in April. While the cubs and their parents legally cannot be culled until the start of June, it is legal to shoot them under licence afterwards. The cullers intend to start in June or July 2015, according to Guardian sources.