Posted: 05/04/2015 10:35 am EDT Updated: 4 hours ago
A tiny dog found living inside of a hollowed-out tree trunk now needs a "very, very patient person" to give her a forever home.
"She thinks the world's out to get her," Shirley Zindler, a Sonoma County animal control officer and the author of The Secret Life of Dog Catchers, told The Huffington Post.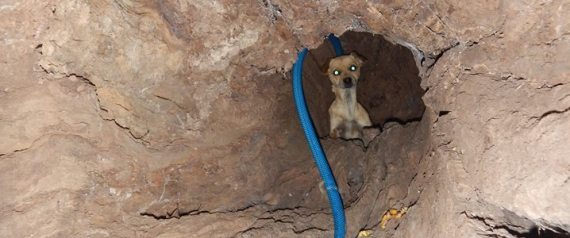 Zindler said her department received a call a couple of weeks ago from a resident of a rural area in Sonoma County, California. The caller said that a small stray dog had been there for at least a week and appeared to be living inside a large tree. The tree was located near what Zindler described as "common dumping ground" -- place where people frequently drive to abandon their dogs.