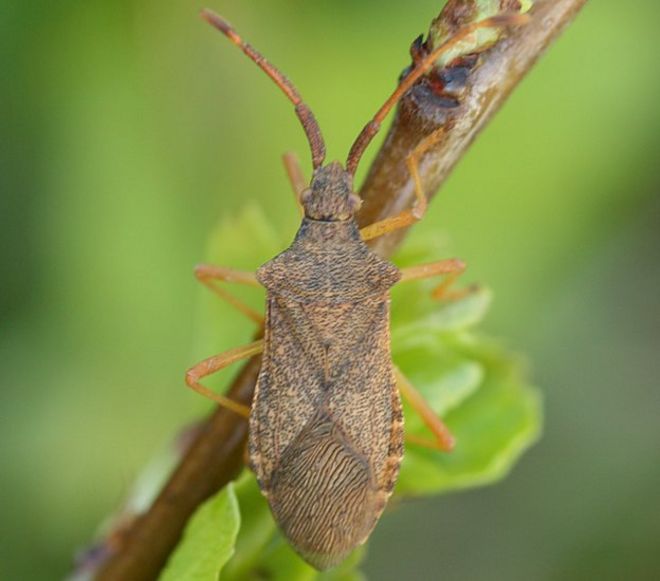 An extremely rare insect has been found during a challenge to identify 1,000 organisms at a park in Nottinghamshire.
The box bug, so called because it was believed to only feed on trees in Box Hill, Surrey, was spotted at Attenborough Nature Reserve.
Tim Sexton, from Nottinghamshire Wildlife Trust, said the find was "significant" and was the first time it had ever been recorded in the county.
The wildlife expert has listed about 500 species in his 12 month quest.