Marsupials who eat 20,000 termites a day will be tracked in the hope they will strengthen one of the last remaining wild populations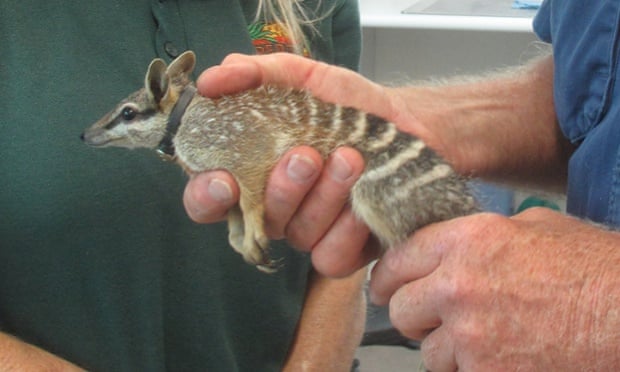 Tony Friend helps fit a radio collar to one of 14 numbats to be released this week. Photograph: Perth zoo
Monday 8 December 2014 07.55 GMT
Perth zoo is preparing to release 14 numbats in
Western Australia
in an effort to rebuild one of the last remaining wild populations.
Numbats were common throughout southern Australia before feral cats, foxes and spreading farmland reduced the population to two isolated pockets of WA – Dryandra woodland, 170km south-east of Perth, and Perup state forest near Manjimup.
Since the 1980s, five more populations of the marsupial anteaters have been established in WA and one each in New South Wales and South Australia. There are now about 1,000 numbats in the wild.